Implant planning and 3D printing for dentistry
The highest level of precision and control
"Correct planning of implant position is the basis of surgical guide design"

Krzysztof Chmielewski, DDS, MSC
Master of Science in Oral Implantology
ITI Fellow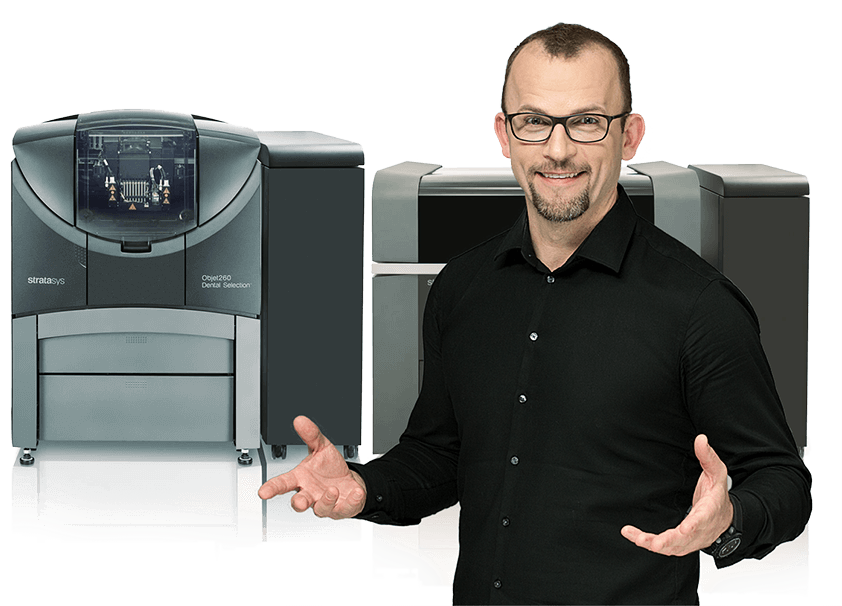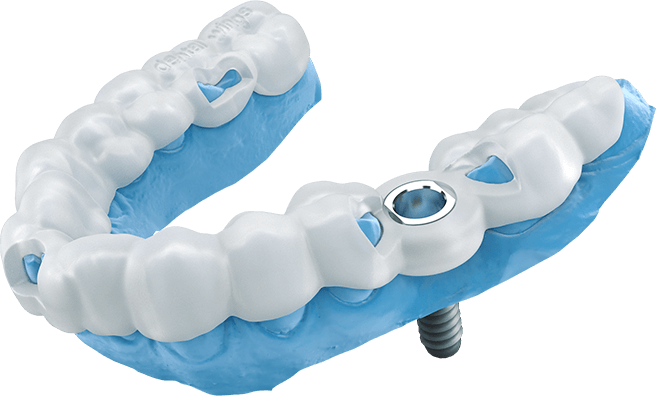 full navigation surgical guide
Implantation under complete navigation allows for making full control osteotomy in terms of depth, diameter, preparation axis and insertion of implant through surgical guide which guarantees the best possible precision.
Steps and workflow between the dentist/ clinic and our Planning and 3D Printing centre – DentalPrint3D.pl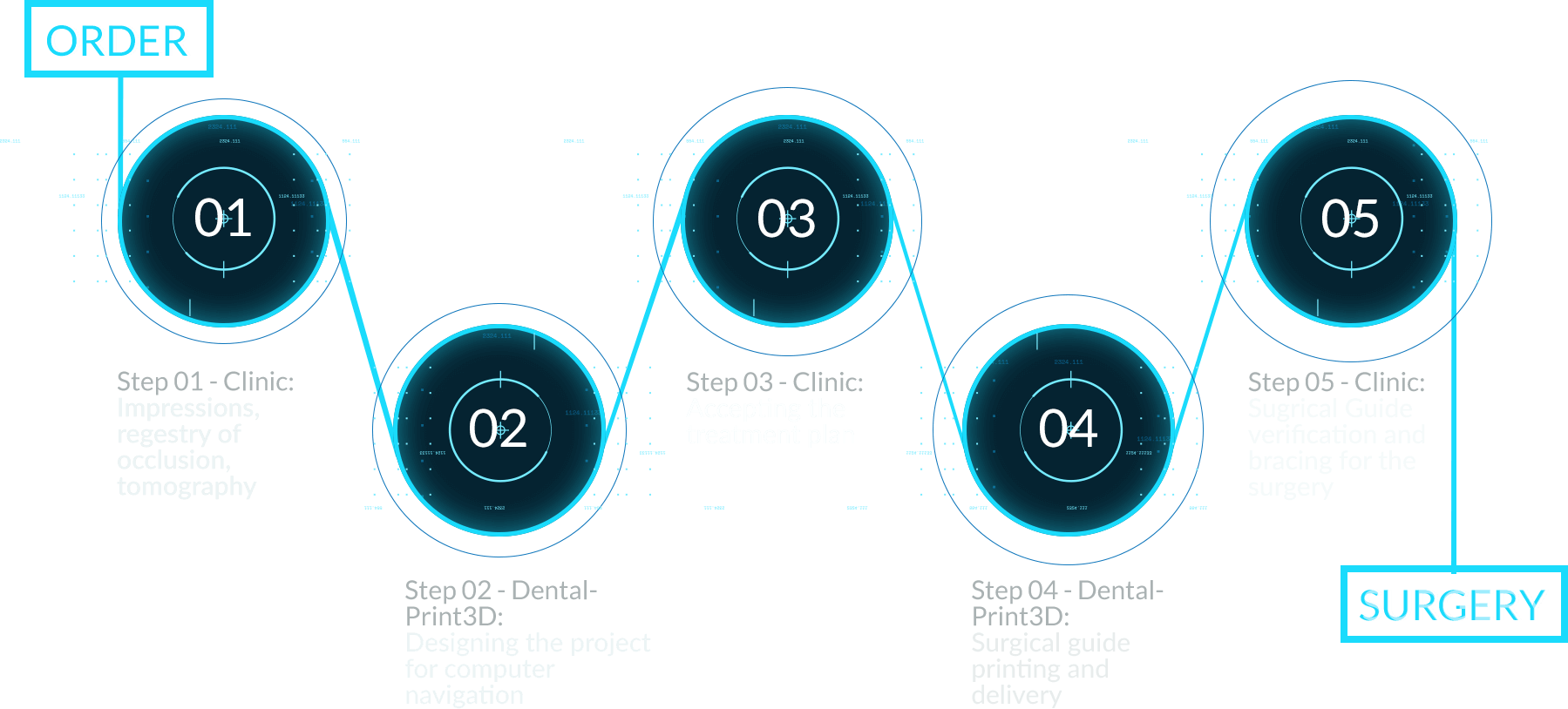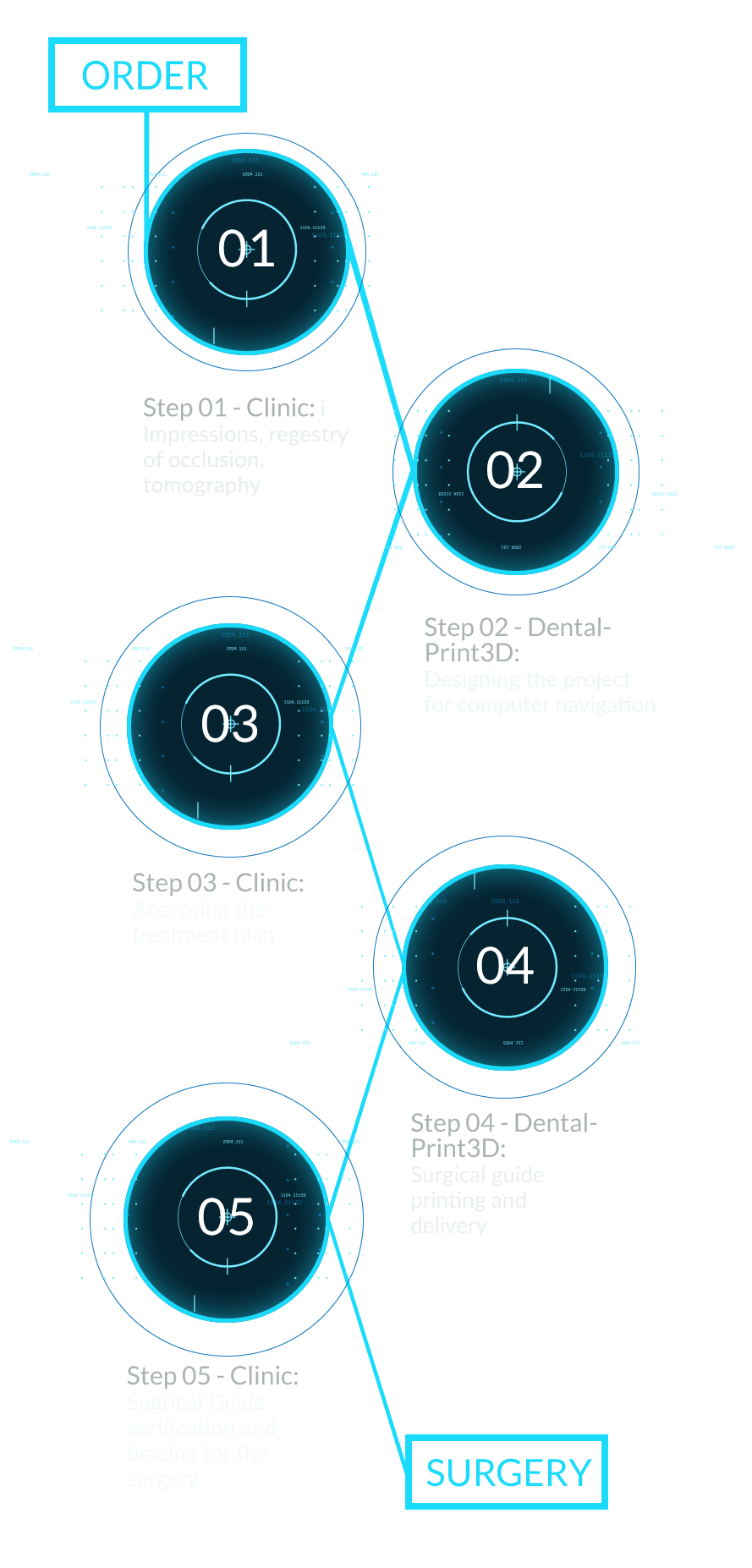 Compatibility table –
most important implant systems
 available in our library
Dental Print 3D is the youngest child from dr. Krzysztof Chmielewski. Everybody who knows dr. Chmielewski knows that he is indeed a perfectionist. That's what surgical guides coming from his team are - perfect. Dental Print 3D offers all-round support in implant and temporary prosthetics positioning.Delivered guides with surgical protocols, 3D printed models and temporary prosthetics are all top-notch quality.
Dentist Adam Wolniewicz
Orłowska Dental Clinic
I genuinely recommend Dental Print 3D! Amazing cooperation in terms of preparing surgical guides and express delivery! Thank You very much and hugs for Maja Chmielewska. Professionalism on the highest level.
Dr Barbara Sobczak
Dr Sobczak Kliniki
Surgical guides perfectly adjusted, delivered with detailed navigation protocol. Great support from dr Chmielewski in terms of planning of the surgery. I honestly recommend.
Dentist Paweł Furyk
Furyk Clinic
Perfectly fitting surgical guides, printed with immaculate precision. By far I have done several guided surgeries. Guides both for single implants and for combined works with immediate load and temporary crowns made from PMMA. Guides always come with a specific project for complete navigation and material list needed for the surgery (implant, coupler, mediate coupler etc.). Personally I use Straumann implants and dedicated set "Guided Surgery"
Dentist Piotr Puchała
Artyści Uśmiechu